North American Championship
North American Championship
Danny Baggish is the North American Champion and qualifies for the World Championship.
Danny Baggish took glory in the Dafabet North American Championship as the American ace celebrated Independence Day in style in Las Vegas with a dramatic 6-5 win over Jeff Smith.
The 35-year-old from Florida claimed the $10,000 title and a place in the World Championship by defeating Smith in a superb final at the Mandalay Bay Casino & Resort on Thursday.
The Guam-born thrower had made his TV debut in the Dafabet US Darts Masters earlier in the day, losing out to Daryl Gurney, but came through the eight-player field to succeed Smith as North American Champion. Checkouts of 71, 97 and 82 gave Baggish a 3-0 lead in the final, twice taking advantage of Smith's missed doubles before the Canadian took out 120 to get off the mark in leg four.
Baggish extended his lead to 4-1 and 5-2 as he moved to the brink of victory, with Smith taking out 88 on the bull and double 16 – after surviving one missed match dart – to reduce the gap to 5-4. He then finished a third-dart double 16 to take the final to a deciding leg, but the Canadian missed the bull for victory to allow Baggish in on tops to claim the title.
"I look up to Jeff – he's a class act and a great player and it's an honour to be on the same stage as him. I was hanging in there and that moment came, and I had to take it." Baggish will make his World Championship debut at Alexandra Palace in December, as he becomes the latest American to compete in the sport's biggest tournament.
"Every player dreams of playing at Alexandra Palace and I can't wait for that," he added. "It hasn't sunk in yet but I know it will. "I'm going to go there and have fun and I'm excited for the opportunity."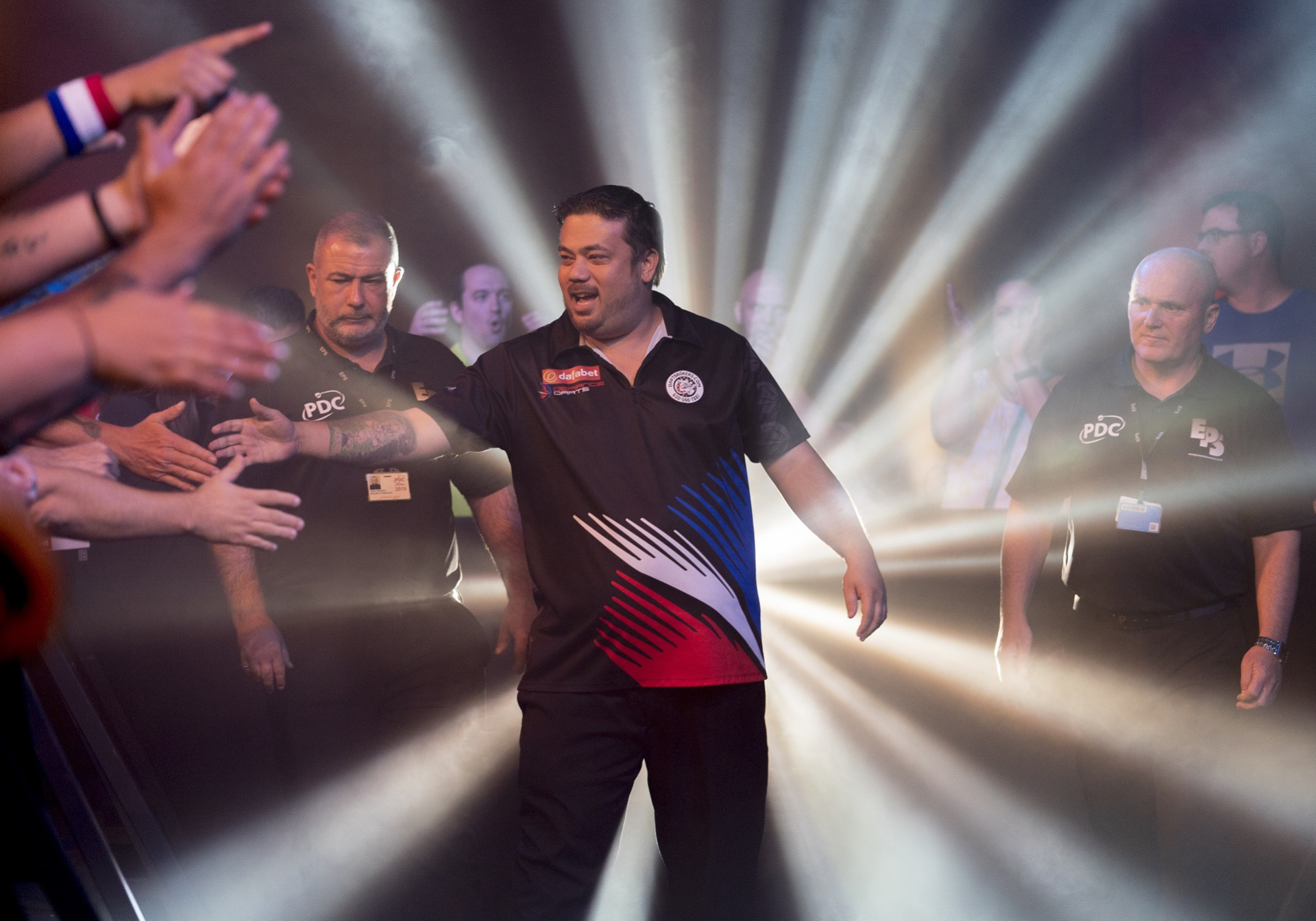 Smith had bounced back from his narrow US Darts Masters defeat to Peter Wright earlier in the day by defeating Gary Mawson 6-2 in their quarter-final tie. The reigning champion then battled past CDC number one Darin Young in the semi-finals with a 6-4 success, but saw his title defence ended by Baggish in the decider.
American number one Young had seen off Canada's Jim Long 6-4 in the quarter-finals, landing checkouts of 103, 136 and 102 to progress to the last four. Gates, the former Minor League Baseball player who made his TV debut in Las Vegas, was a 6-3 quarter-final winner against Canada's Shawn Brenneman.
North American Championship
Quarter-Finals
Danny Baggish 6-2 Elliot Milk
Leonard Gates 6-3 Shawn Brenneman
Darin Young 6-4 Jim Long
Jeff Smith 6-2 Gary Mawson
Semi-Finals
Danny Baggish 6-5 Leonard Gates
Jeff Smith 6-4 Darin Young
Final
Danny Baggish 6-5 Jeff Smith